Continuano le offerte, anche a febbraio, per i contenuti del PlayStation Store.
Ecco, in questo articolo, le migliori occasioni per questo mese!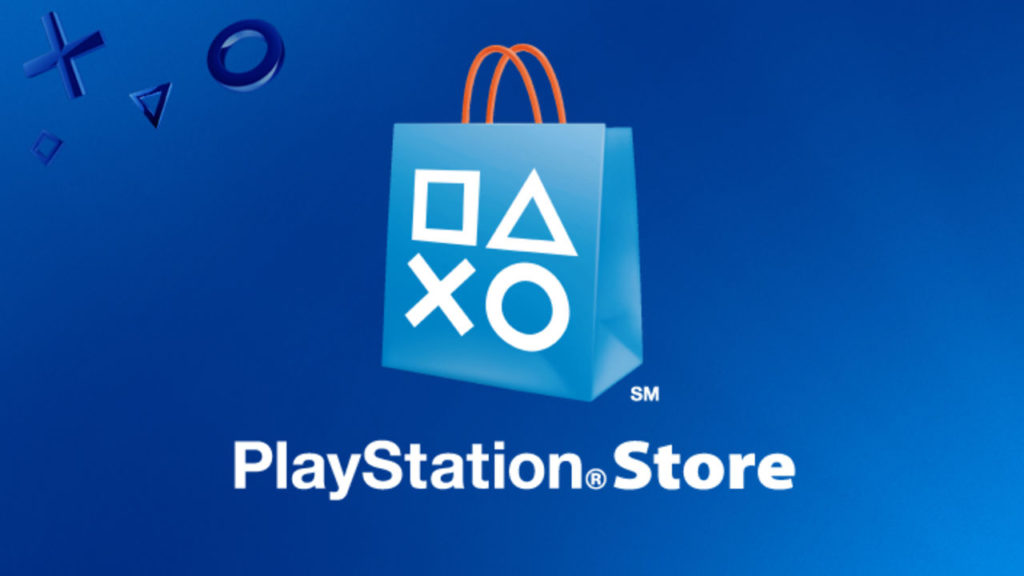 PlayStation Store: le offerte di febbraio 2018
Ecco la lista dei giochi disponibili a meno di 5 euro:
Hotline Miami Collection
Super Meat Boy
The Flame in the Flood: Complete Edition
Daylight™
I am Bread
Magicka 2: Special Edition
Terraria – PlayStation®4 Edition
Surgeon Simulator A&E + I Am Bread
Beach Buggy Racing
Octodad: Dadliest Catch
Cursed Castilla (Maldita Castilla EX)
Surgeon Simulator: Anniversary Edition
Surgeon Simulator: Experience Reality
TowerFall Ascension
TowerFall Dark World Expansion
Pure Pool
Hotline Miami
Hotline Miami 2: Wrong Number
Pure Hold'em World Poker Championship
How to Survive: Storm Warning Edition
Among the Sleep
Magicka 2
Magicka 2: Ice, Death and Fury DLC!
FEZ
Destroy All Humans!
Destroy All Humans! 2
Blue Estate®
Another World – 20th Anniversary Edition
Sportsfriends
Giana Sisters: Twisted Dreams – Director's Cut
Oxenfree
Rollercoaster Dreams
Absolute Drift: Zen Edition
Pumped BMX +
Pure Chess® Complete Bundle
The Swapper
Super Toy Cars
The Park
The Bunker
Coffin Dodgers
ClusterTruck
Virginia – Special Edition Bundle
Virginia – The Game.
Defense Grid 2
Riptide GP Bundle
Riptide GP: Renegade
Riptide GP2
Monster Jam: Crush IT!
Super Mega Baseball
Dear Esther: Landmark Edition
Late Shift
Sky Force Anniversary
Race the Sun
Risk of Rain
Crypt of the NecroDancer
Zombie Vikings
Joe Dever's Lone Wolf Console Edition
Tiny Brains
Sparkle 2
Goosebumps: The Game
Beyond Eyes
Pixel Piracy
Crimsonland
Active Soccer 2 DX
Hatoful Boyfriend
MX Nitro
Citizens of Earth™
Party Hard
Action Henk
LUMO
The Swindle
Titan Attacks!
Rollers of the Realm™
Home – A Unique Horror Adventure
Catlateral Damage
Push Me Pull You
Seasons after Fall
Nano Assault NEO-X
The World of Nubla
The Little Acre
Manual Samuel
Her Majesty's SPIFFING
Battle Worlds: Kronos
The Deadly Tower of Monsters
Big Buck Hunter Arcade
Assault Suit Leynos
Punch Club
Duck Game
MouseCraft
NUBLA
Headlander
Downwell
Typoman
Art of Balance
5 Star Wrestling: ReGenesis
The Final Station
Tennis in the Face
Brick Breaker
Rain World
Mahjong
Abyss Odyssey: Extended Dream Edition
Sparkle Unleashed
Ultratron
Siegecraft Commander
Tetraminos
Rise & Shine
Gunscape
Neon Chrome
Infinity Runner
Oh…Sir! The Insult Simulator
Serial Cleaner
No Time To Explain
Knee Deep
Foul Play
Alone With You
Dino Dini's Kick Off Revival
10 Second Ninja X
Rogue Stormers
Rogue Stormers & Giana Sisters Bundle
Mega Coin Squad
Soul Axiom
PONCHO
Solitaire
Hue
Horse Racing 2016
Bard's Gold
Arcade Apocalypse Bundle
She Wants Me Dead
Blast 'Em Bunnies
A Pixel Story
Jump Stars
BUTCHER
Lichtspeer
Mr. Shifty
Xenoraid
Kung Fury: Street Rage
88 Heroes
Morphite
The Deer God
Daydreamer: Awakened Edition
Lovely Planet
Tachyon Project
Small Radios Big Televisions
Typoman Deluxe Edition
Vector Unit Triple Pack
Dark Mystery
Feral Fury
BEB: Super Mega Bundle
Expand
Expand + Soundtrack Bundle
RobotRiot Hyper Edition
Per tutte le altre grandiose offerte (valide fino al 21 febbraio 2018), come GTA V e tanti altri, potete dare uno sguardo al post ufficiale di PlayStation.